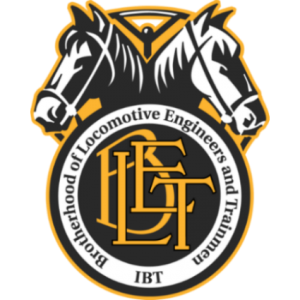 Brothers and Sisters, 
As you may or may not know the SMART-TD entered into an agreement with the Union Pacific Railroad to establish new utility rosters.  The new utility rosters have subsequently been created.  After reviewing the newly established rosters we have found that the rosters excluded individuals with trainmen seniority that were listed on previous utility rosters. 
The BLET is committed to protecting seniority; therefore if you find that you have been excluded from the new roster, below you will find sample letters that you may use to send to the SMART-TD Organization and to the Union Pacific Railroad to protest your seniority.  Simply click on the link that aligns with your trainmen seniority location, once opened you will need to fill in the required fields on both letters, print, sign, and mail (certified return receipt requested) them to each respective recipient. 
More than seven months after Norfolk Southern's massive chemical spill and fire in East Palestine, Ohio, the rail industry continues ...
Read More

→
Excessive / Violation of HOS Reporting
If you worked more than 12 Hours or were required to violate the HOS please fill out the form below.
Scan or click the QR code above to fill out the reporting form.
Do you want to be notified of news updates?
sign up below to receive notifications when new content is added.
Coronavirus (COVID-19)
With coronavirus (COVID-19) on the rise, Dr+ on demand has created an assessment based on CDC guidelines to prepare you in the case of exposure to the virus.  Click on the image below and head to their Coronavirus Center for more information.
The Brotherhood of Locomotive Engineers and Trainmen - UP Western Region GCA represents locomotive engineers working in the Western Region of the Union Pacific Railroad, which encompasses Washington, Oregon, Idaho, Utah and portions of Nevada. We also represent members on the Portland & Western Railroad as well as the Portland Terminal Railroad.
Disclaimer: This website is not affiliated with Union Pacific Railroad, and the information contained within these web pages may not reflect the views or opinions of the Union Pacific Railroad.